Description
SIGMATHERM 350 Sigma Protective and marine coatings
Hellog Energy and Equipment is a supplier and distributor of Sigma Marine coatings in Nigeria. Our SIGMATHERM 350 Sigma Protective and marine coatings is a one-component heat-resistant silicone/acrylic finish. Suitable for infrastructure development chemical and petrochemical plants, offshore applications.
Product characteristics of SIGMATHERM 350 Sigma Protective and marine coatings
Excellent resistance against weathering
A minimum drying time of 3 days at 20°C (68°F) should be allowed before exposure to heat
Heat-resistant up to 350°C (660°F)
To be used for the internal and external protection of steel surfaces
Widely compatible with inorganic zinc primers
RECOMMENDED SUBSTRATE CONDITIONS AND TEMPERATURES
Substrate conditions
Thermal aluminum sprayed steel or thermal zinc sprayed steel must be dry and free from any contamination
Suitable coating (zinc silicate primer) must be dry, free from any contamination and zinc salts
Steel; blast cleaned to a minimum of ISO-Sa21⁄2, blasting profile 40 – 70 μm (1.6 – 2.8 mils)
Substrate temperature and application conditions
• Substrate temperature during application should be at least 3°C (5°F) above dew point
INSTRUCTIONS FOR USE
By using a mist coat technique, it is possible to apply SIGMATHERM 350 on top of a zinc silicate primer
Power agitate to uniform consistency.
For Air Spray;
Recommended thinner; No thinner should be added
Nozzle orifice; 1.5 – 2.0 mm (approx. 0.060 – 0.079 in)
Nozzle pressure; 0.3 – 0.4 MPa (approx. 3 – 4 bar; 44 – 58 p.s.i.)
For Airless spray;
Recommended thinner; No thinner should be added
Nozzle orifice; Approx. 0.38 – 0.48 mm (0.015 – 0.019 in)
Product Technical Datasheet Download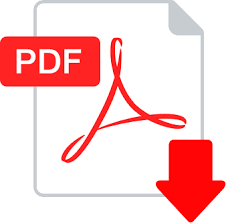 Contact Our Coatings Team for a free quote