Description
SIGMAGUARD CSF 650 SIGMA TANK COATING
Hellog Energy and Equipment is a distributor of Sigma Marine coatings in Nigeria. Our SIGMAGUARD CSF 650 SIGMA TANK COATING is a two-component, solvent-free, amine-cured epoxy coating, used primarily for tank coating of crude oil ballast or aliphatic products, it is a chemical resistant tank lining. After application it is highly glossy, color is Green, off white and clear.
PRODUCT CHARACTERISTICS OF SIGMAGUARD CSF 650 SIGMA TANK COATING
Tank coating for crude oil/ballast and aliphatic petroleum products
Also suitable as a coating system for the storage and transportation of drinking water
Good resistance to various chemicals
One-coat protection for steel structures, ships and storage tanks with excellent corrosion resistance
Can be applied by heavy-duty, single-feed, airless spray equipment (60:1)
Reduced explosion risk and fire hazard
Good visibility due to light color
Also, a conductive version is available ; SigmaGuard CSF 660
Can be reinforced with chopped glass fiber or mat
Clear version for glass-mat reinforced, solvent-free tank bottom system (see SYSTEM SHEET 4144)
Meets the requirements of EI 1541 (coating systems for aviation fuel storage tanks and pipes)
Excellent resistance to crude oil up to 60°C (140°F)
RECOMMENDED SUBSTRATE CONDITIONS AND TEMPERATURES
Substrate conditions
Steel; blast cleaned to ISO-Sa21⁄2, blasting profile 50 – 100 μm (2.0 – 4.0 mils) system requirements.
Suitable primer; SIGMAGUARD 260, SIGMACOVER 280, SIGMAPRIME series or SIGMACOVER 522, depending on;
Substrate temperature and application conditions.
Steel; power tooling to ISO-St3 for small and isolated areas (like repairs and joint welds) in fresh water and potable water tanks where spot blasting might be impractical
Substrate temperature during application and curing should be above 5°C (41°F)
Substrate temperature during application should be at least 3°C (5°F) above dew point
SYSTEM SPECIFICATION
SIGMAGUARD CSF 650: 1 x 300 μm (12.0 mils); or a suitable primer of 50 μm (2.0 mils) + SIGMAGUARD CSF 650: 1 x 250 μm (10.0 mils)
INSTRUCTIONS FOR USE
Mixing ratio by volume: base to hardener 80:20 (4:1)
At lower temperature, the viscosity will be too high for spray application
For recommended application instructions, see working procedure
The temperature of the mixed base and hardener should preferably be above 20°C (68°F)
No thinner should be added
Airless spray
Use heavy-duty, single-feed, airless spray equipment, preferably 60:1 pump ratio and suitable high-pressure hoses/in- line heating or insulated hoses may be necessary to avoid cooling down of paint in hoses at low air temperature
Application with 45:1 airless spray equipment is possible, provided in-line, heated high-pressure hoses are used
Length of hoses should be as short as possible
Recommended thinner
No thinner should be added
Nozzle orifice; Approx. 0.64 mm (0.025 in)
Nozzle pressure
At 20°C (68°F) paint temperature min. 28.0 MPa (approx. 280 bar; 4061 p.s.i.). At 30°C (86°F) min. 22.0 MPa (approx. 220 bar; 3191 p.s.i.)
Note: In case of using 45:1 airless spray equipment, the paint must be heated to approximately 30°C (86°F) in order to obtain the right application viscosity
Brush/roller
Recommended thinner
For stripe coating and spot repair only, no thinner should be added
Cleaning solvent; THINNER 90-53 or THINNER 90-83
Notes:
–  All application equipment must be cleaned immediately after use
–  Paint inside the spraying equipment must be removed before the pot life has been expired
Product Technical Datasheet Download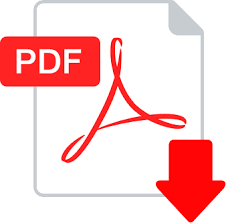 Contact Our Coatings Team for a free quote