Description
SIGMACOVER 630 SIGMA PROTECTIVE  AND MARINE COATING
Hellog Energy and Equipment is a supplier and distributor of Sigma Marine coatings in Nigeria. Our SIGMACOVER 630 SIGMA PROTECTIVE AND MARINE COATING is a two-component, surface-tolerant, high-build polyamine-cured epoxy primer/coating, it is surface tolerant, the chemistry is epoxy/epoxy high solids.
PRODUCT CHARACTERISTICS
Below are characteristics of what makes this product unique.
Surface tolerant coating for lower grade of steel preparation
Particularly suited as maintenance coating for dry cargo holds, decks and hulls
General-purpose epoxy buildcoat or finish in protective coating systems, for steel and concrete structures exposed to atmospheric land or marine conditions
Compatible with various aged coatings
Overcoatable with most types of coatings
Excellent corrosion resistance
Resistant to splash and spillage of a wide range of chemicals
Good flexibility
COLOR AND GLOSS LEVEL
• Green, gray, redbrown, black, aluminum
• Semi-gloss
RECOMMENDED SUBSTRATE CONDITIONS AND TEMPERATURES
Atmospheric exposure conditions
Steel; blast cleaned to ISO-Sa21⁄2, for excellent corrosion protection
Steel; blast cleaned to ISO-Sa2, blasting profile 40 – 70 μm (1.6 – 2.8 mils) or power tool cleaned to ISO-St2 for good corrosion protection
Shop primed steel; pretreated to SPSS-Pt3
Coated steel; hydrojetted to VIS WJ2/3L
Existing sound coating systems; sufficiently roughened, dry and cleaned Immersion in water with cathodic protection
Steel; blast cleaned to ISO-Sa21⁄2, blasting profile 40 – 70 μm (1.6 – 2.8 mils)
Steel with approved zinc silicate shop primer; sweep blasted to SPSS-Ss or power tool cleaned to SPSS-Pt3
First coat SIGMACOVER 630 aluminum
Substrate temperature
Substrate temperature during application and curing should be above 10°C (50°F)
Substrate temperature during application and curing should be at least 3°C (5°F) above dew point
INSTRUCTIONS FOR USE
Mixing ratio by volume: base to hardener 83:17
The temperature of the mixed base and hardener should preferably be above 15°C (59°F), otherwise extra thinner may be required to obtain application viscosity
Adding too much thinner results in reduced sag resistance and slower cure
Thinner should be added after mixing the components
Induction time; None
Pot life; 2 hours at 20°C (68°F)
Product Technical Datasheet Download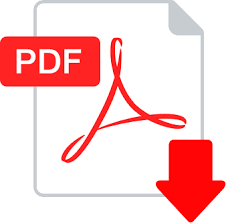 Contact our coating team for product Quote