Description
Sigmacover 456 Sigma Marine paint
Hellog Energy is a supplier and distributor of Sigma Marine coatings in Nigeria. Sigmacover 456 Sigma Marine paint is two-component, high-build, polyamide-cured recoatable epoxy coating, it functions primarily as intermediate or Mid coat.
This product color and gloss level is standard and customer colors and semi-gloss please note that Epoxy Coatings will characteristically fade when exposed to light.
Product characteristic of Sigmacover 456 Sigma marine paint.
General-purpose epoxy buildcoat or finish in protective coating systems, for steel and concrete structures exposed to atmospheric land or marine conditions
Easy application, both by airless spray and brush
Cures even at temperatures down to -10°C (14°F)
A high relative humidity (maximum 95%) during application and curing does not influence the quality of the coating
Good adhesion on most aged, sound alkyd, chlorinated rubber and epoxy coatings
Can be recoated with various two-component and conventional coatings, even after long weathering periods
Resistant to water and splash of mild chemicals
Excellent corrosion resistance
Tough, with long-term flexibility COLOR AND GLOSS LEVEL
RECOMMENDED SUBSTRATE CONDITIONS AND TEMPERATURES
Substrate conditions
• Compatible previous coat must be dry and free from any contamination
Substrate temperature
Substrate temperature during application and curing down to -10°C (14°F) is acceptable; provided the substrate is free from ice and dry
Substrate temperature during application and curing should be at least 3°C (5°F) above dew point
INSTRUCTIONS FOR USE
Mixing ratio by volume: base to hardener 82:18
Adding too much thinner results in reduced sag resistance
The temperature of the mixed base and hardener should be above 10°C (50°F), otherwise extra thinner may be required to obtain application viscosity
Thinner should be added after mixing the components
Product Technical Datasheet Download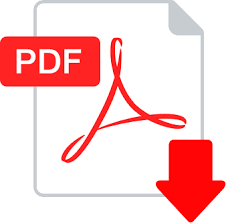 Contact Our Coatings Team for a free quote