Description
SIGMACOVER 410 SIGMA PROTECTIVE AND MARINE COATINGS
Hellog Energy and Equipment is a supplier and distributor of Sigma Marine coatings in Nigeria. OUR SIGMACOVER 410 SIGMA PROTECTIVE AND MARINE COATINGS is a two-component, high solids, high-build, polyamide cured epoxy coating, used as intermediate or mid coat during applications, the chemistry is epoxy and epoxy, high solids this product is used in infrastructures, chemical and petrochemicals, offshore maintenance and constructions.
PRODUCT CHARACTERISTICS SIGMACOVER 410 SIGMA PROTECTIVE AND MARINE COATINGS
The special features that makes this product unique are below.
General-purpose epoxy build coat in protective coating systems, for steel and concrete structures exposed to atmospheric land or marine conditions
Excellent durability
Can be recoated with various two-component and conventional coatings, even after long weathering periods
Easy application by airless spray
Available in MIO or conventional pigmented grade.
RECOMMENDED SUBSTRATE CONDITIONS AND TEMPERATURES
         Substrate conditions
Suitable primer must be dry and free from any contamination
When applied to zinc silicate, a mist coat and full coat technique is required


Substrate temperature

Substrate temperature during application and curing should be above 5°C (41°F)
Substrate temperature during application and curing should be at least 3°C (5°F) above dew point
INSTRUCTIONS FOR USE
Mixing ratio by volume: base to hardener 80:20 (4:1)
The temperature of the paint should preferably be above 15°C (59°F), otherwise extra thinner may be required to obtain application viscosity
Adding too much thinner results in reduced sag resistance and slower cure
Thinner should be added after mixing the components
Induction time; No Pot life
Product Technical Datasheet Download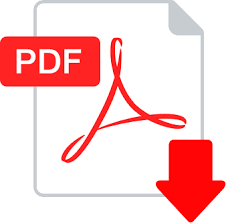 Contact Our Coatings Team for a free quote