Description
Askaynak ELectrical welding machine Inverter 185 Super
Hellog energy is a major distributor of  Askaynak Welding consumables, Our Askaynak Electrical welding machine inverter 185 is a heavy duty electrical welding machine.
Features of Askaynack Electrical welding machine inverter 185 Super
You will be able to achieve seamless welding seams thanks to uninterrupted welding with 2.5 and 3.25 mm diameter rutile and especially basic electrodes on unalloyed, low alloyed and stainless steel materials.
Inverter 185-Super doesn't contaminate the mains since it doesn't produce noise emission and in terms of electromagnetic it doesn't interfere with other machines and measurement devices located in the environment. In addition; since it isn't get affected by mains hums or electromagnetic fields of other equipment operating nearby, no performance loss occurs during the welding process.
While 16×25 mm small welding sockets are being used for many inverter type portable welding machines within the market, 35×50 mm long-lasting and high-strength CE certified welding sockets are used in Askaynak Inverter 185-Super.
Now cutting under harsh conditions will not be a problem for you and for your machine.
220V-1Ph input voltage and maximum output current of 155 A provide a continuous welding with electrodes in diameters of 2.5 and 3.2 mm.
You will have all advantages and guarantees offered by CE certificate and regulations regarding LVD and EMC specified in EN 60974-1 and EN 60974-10 standards.
Technical Properties
Inverter 185-Super
Technical datasheet of product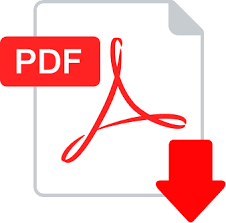 Input Voltage
:
220 V
1~Ph
50/60 Hz
Power Input @ Rated Output
:
5,3 kW (15%)
Input Current (Max)
:
35 A (15%)
Effective Current (Max)
:
13.5 A
Power Factor

:
0,70
Rated Output Current,
Voltage and Duty Cycle
:
160 A; 26,4 V (15%)
100 A; 24,0 V (60%)
80 A; 23,2V (100%)
Open Circuit Voltage

:
85 V (DC)
Current Range
:
30 – 160 A
Fuse Size and Type

:
16 A (delayed fuse)
Protection Class
:
IP21S
Cooling System

:
Ventilation cooling
Weight (Without Cables)
:
6,3 kg
Dimensions (WxHxD)
:
135 x 250 x 370 mm
Compliance
:
EN 60974-1 ; EN 60974-10 ; CE
Contact us for product enquiries